We manufacture plastic pieces
Thermoplastics injection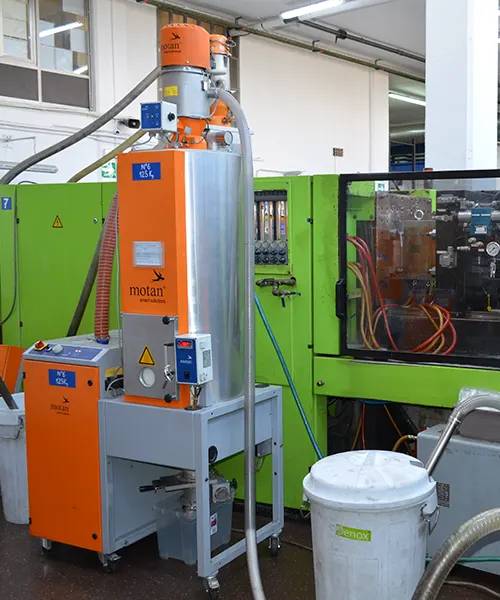 Our main service is the mass manufacture of plastic pices by injection of thermoplastics .
To perform this activity it is necessary to design the piece and build the mold. Once we have the mold, we proceed to inject with the latest generation machines equipped with all the necessary peripherals to guarantee the required quality standards.
Many companies that work with us already have their pieces designed and their own molds. But if it is a new piece and you need the services of design, prototyping and construction of the mold, Plastic85 can give you support in these related services.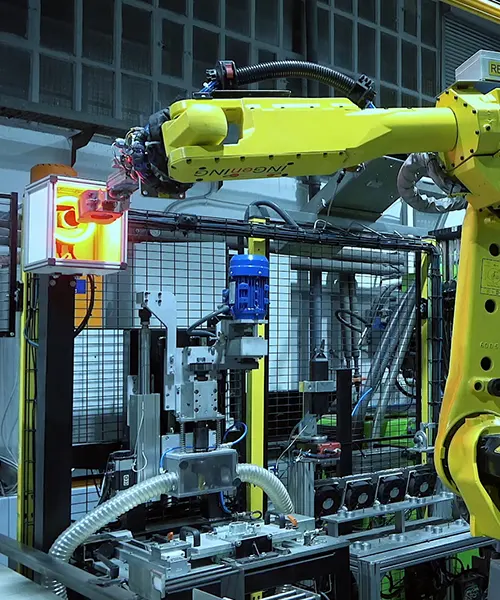 "Nowadays, we hace automation cells to meet the demands of our customers."
Design of the piece
We know that the design of the piece is a very particular work and that a many customers choose to take care of this task personally, or in collaboration with their engineering office.
However, if the geometry and/or complexity of the piece is not high, in Plastic85 we have a specialized software for the generation of 3D files, with the one we can give support during the process of design.
Rapid prototype
Due to the high cost of the molds, Plastic85 always recommends to its customers to make the prototypes before commissing them. This allows validating geometries and checking interferences in its joint. This technology is growing very quickly, so that there are more and more materials and better processes.
In Plastic85 we have specialized partners in this function, with which we advice our clients about which one is the best technology to perform their prototypes.
Construction of molds
Once the geometry of the piece has been stablished -and depending on the quantity of the pieces that are required-, a mold with the number of optimal cavities is dimensioned, so it can meet the requirement of quality and durability required by the customer. In Plastic 85 we have several partners, which allows us to offer always to our clients the most convenients relationship quality-price for the project.
Finishes and assemblies
If the piece requires it, we can take care of the later finishes to deliver the finished piece, such as serigraphy, tampoprint, painted, chromed, metallic vacuum, or, if required, small assemblies of subgroups.
Contact us for more information about what we can do for your pieces.